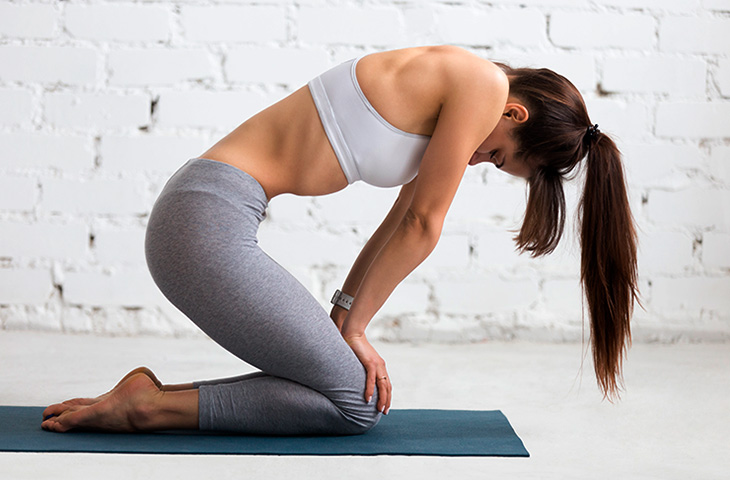 Low Pressure Fitness (Hypopressive) Exercise
Hypopressive exercises are a type of treatment technique meant for activating the involuntary fibers within your pelvic floor. They also work the abdominal muscles that function as your body's self-girdle and bra (abdominal oblique and transverse).

It is a breathing exercise where you contract the abdominal muscles after fully exhaling. Your physical therapist will combine this with a couple of specific positions that will help you contract specific muscles for the best results. After fully exhaling, you would then lift your organs up into your ribcage without breathing in and then hold the position for a few seconds before relaxing. By doing so, you are very intensely activating a substantial part of the postural muscles which helps in exercising the pelvic floor and toning the abdomen.

Our physical therapy specialists also utilize LPF exercise to treat post-prostatectomy incontinence. Often the most recommended form of treatment of urinary incontinence is pelvic floor muscle treatment. LPF exercise is one of the muscle training programs that has been found to be helpful in treating incontinence.


What's The Next Step?
Scheduling an appointment is the first step to figuring out whether or not cupping treatment is right for you. At Pelvic Health Physical Therapy, our physical therapists will provide you with a thorough evaluation to determine what the best treatment plan will be for you. We understand how inhibiting pain and stiffness can be, and we want to help get you back to comfortably living your life. We'll help lift all of your physical stresses away!
Please email receptionmadison@pelvichealthnj.com to book an appointment, or call our office at 908-443-9880.
Connect With Us
Facebook
Instagram
Review Us on Google
Blog
Madison
78 Main Street, Madison, NJ 07940
Pelvic Health Center